In light of the recent widespread disruption to schools due to the outbreak of Coronavirus, and the need for solutions to remote learning, we're doing what we can to help - at no cost. We are offering the 100mentors mobile app to 1,000 affected classes - free.

We know you have a lot of tools at your fingertips that help you effectively replicate the classroom experience. 100mentors isn't a video conferencing app – it helps round out your virtual learning experience. We are bringing to life what's missing from the dynamic energy of social learning and cancelled field trips to offices and universities.


Here's how: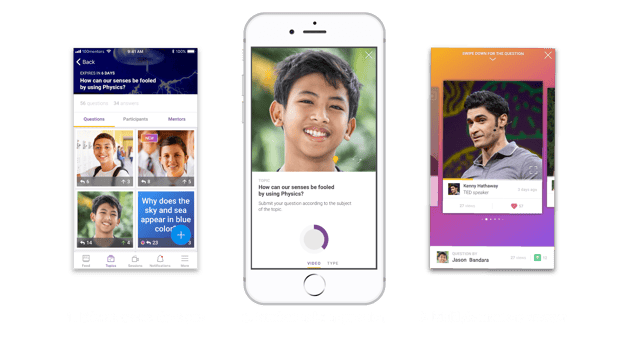 1) You digitally facilitate a discussion topic to keep educational dialogue going, well after your online classroom ends.
2) Students connect at their own pace to ask wonderment questions.
3) In a time of global disconnect, your students receive personalized answers from you, or some of the brightest minds worldwide - digitally.